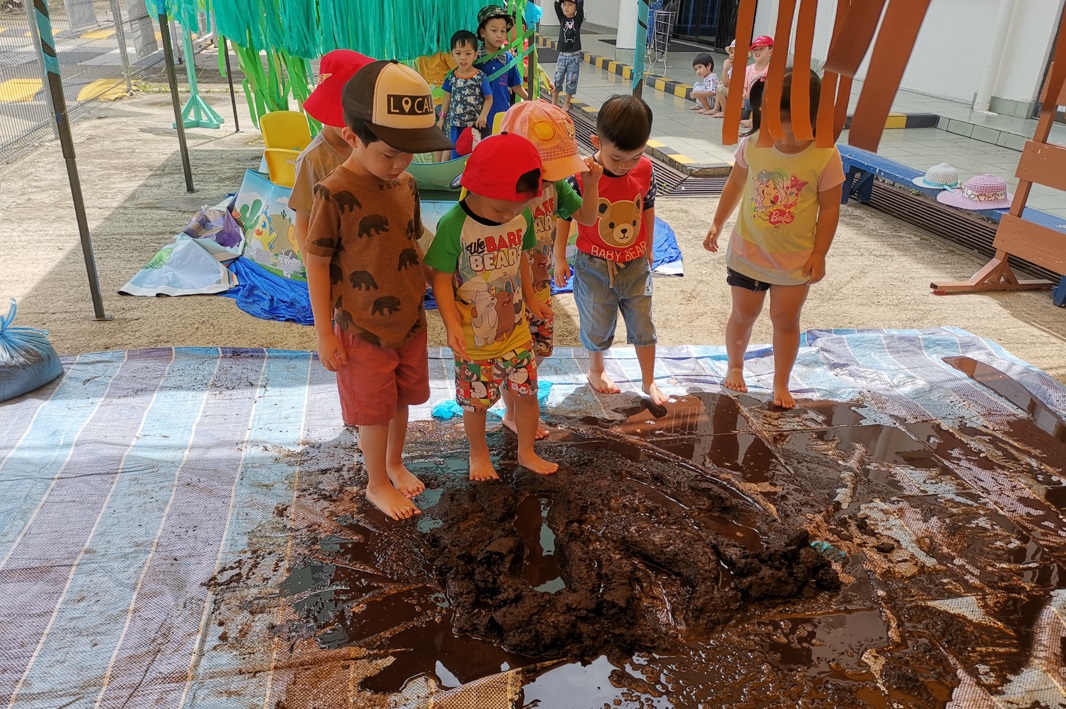 "We're going on a bear hunt!"
What can be more exciting for our young kindies than an adventurous quest of looking for bears?
As the K1 level kicks off their new IEYC unit 'The World Around Us', they brought to life the popular children's book by Michael Rosen about the marvelous experience of learning about the wonders of nature while looking for bears. On the 13th of April, the outdoor area of the preschool building transformed into something exciting that brought shrieks of delight and curious smiles among the children. Each of them pretended to hunt for bears and went through make-shift stations that featured some long wavy grass, a deep cold river, thick oozy mud, a big dark forest, a swirling whirling snowstorm, and a narrow gloomy cave. Everyone ended up inside a cave and found some friendly teachers dressed in a bear costume. It was a messy, fun, and memorable learning journey for all.