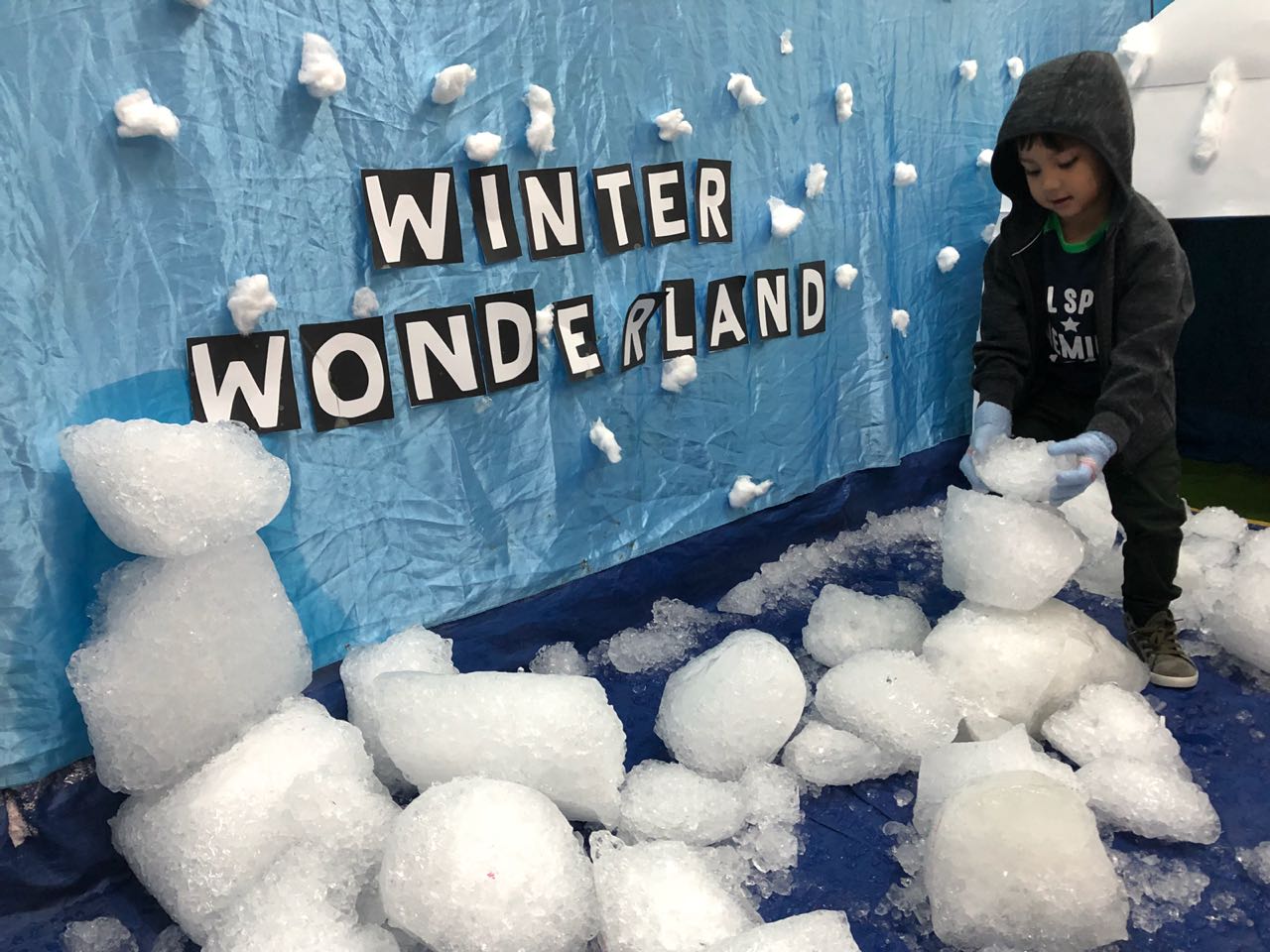 K1 Exit Point Weather Wonders
It surely does not snow in Brunei but the resourceful and resilient teachers of the K1 level made it possible for our young K1 students to experience it in the most fun and creative way!
Culminating their IEYC Weather Wonders unit, the K1 level had a Winter Wonderland theme for their exit point activity. Since winter is not a familiar season in this country, the level brought this very cold season inside the walls of the preschool building. All children came to school wearing attire suited for the winter season; long pants, sweaters, thick coats, mittens, bonnets, and winter boots. Loads and loads of ice were put in a makeshift winter room for the children to touch and explore. Snow crafts were also included in this cold but fantastic day. Our youngest Sarjanians all went home with a wonderful winter experience to talk about with their families.